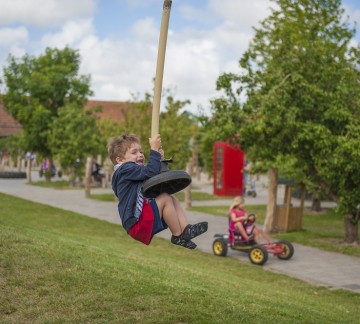 Playfarm Pierewiet offers a large outdoor playground with go-kart course (popular with young kids and uhm.. their dads), an airtrampoline, several play equipments, a flying fox, a trampoline and a real lighthouse to climb all the way to the top.
The playground is situated in an old pear orchard. When the pear trees are green (and blossoming during spring) it has even a better vibe.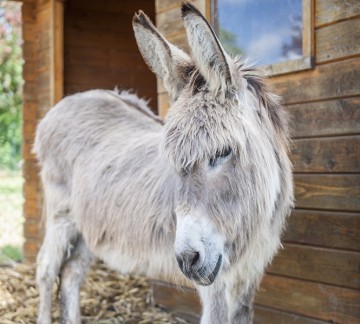 Do you like animals? Campsite International provides an animal meadow with chickens, guinea pigs, billy goats, a pony and a donkey, sheep, rabbits and two pot-bellied-pigs. From 09:00 until 16:00 the kid's animal farm is opened and you are able to cuddle your favourite animal.
Our chickens can walk around freely, so it can be that they come to have a look around your tent.
We ask you not to feed the animals any bread at all. The intention might be nice but they will get very sick from it. Instead, you can give them carrots, apples or lettuce!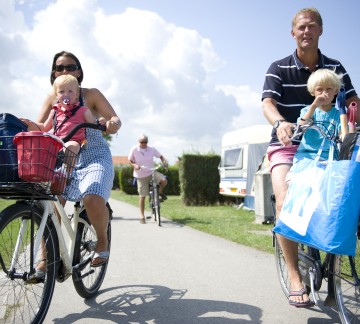 It is possible to rent bikes at our campsite. we offer ladies' and gents' bikes with gears and two kids' bikes. We also provide some kidseats.
A bike with gears can be rented for EUR 9 per day and EUR 40,00 per week.
A kids' bike can be rented for EUR 7,50 per day and EUR 35,00 per week.
The kids' seat can be rented for EUR 1,50 per day and EUR 7,00 per week.
Our bikes cannot be booked in advance. Close to the campsite you'll find two more bicycle rentals, so you'll be able to find something that suits you for sure.
On the bicycle the beach is only 5 minutes away!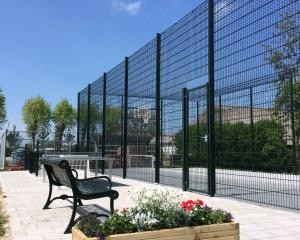 Our panna cage is used a lot during the season. Young and old use it with great enthusiasm. Next to the panna cage is a table tennis table where competitions might be going on till late during the summer.
We have a big panna cage and a smaller one. The smaller one is meant for the youngest players of the camping or if you'd like to play one against one.
Many kids already know: during the summer holidays you have to go to Pierewiet on a Thursday night. For Ferini performs a different kids' show every summer. This kids' theatre is enjoyable, educational and of course great fun!
Some children can even participate in his acts. But you'll have to put up your finger very high. Entry to the kids' theatre is EUR 6,00 for anyone entering.
During these nights it is possible to order something on the terrace from the cafeteria, so you won't be going to the theatre on an empty stomach.
Booking a ticket is strongly advised for these Thursdays are often fully booked in advance. And full=full. Only 50 people are allowed to go in.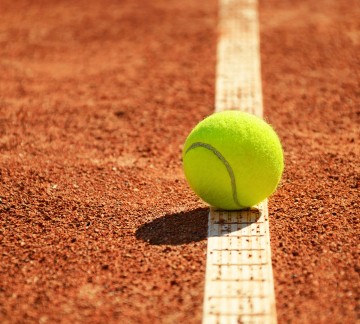 Keen on playing some tennis? Campsite International in Nieuwvliet provides an all-weather tennis court where you can exercise. For all our guests the entry is free for the whole season. Rackets and balls can be borrowed at reception, we provide kids' rackets too.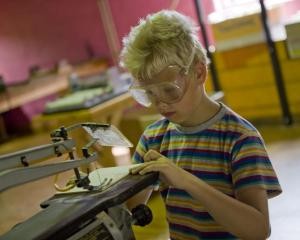 At Campsite International in Nieuwvliet we provide something you won't find on any other Ardoer campsite: a real technique attic, where you can use a coping saw, cut styrofoam and beat a name badge and paint. Now that is something different from the usual craftwork! Because the materials we use in the technique attic are quite expensive, this is the only acitivity we ask a donation for. (EUR 3,50 per person). But you'll be busy for quite some time. Great fun should the weather be less beautiful!
Do you want to book for a period longer than 3 weeks? Contact in that case the camping itself directly by phone or email.