The charm of Zeelandic Flanders is shown in various villages and towns nearby. You'll find a short list of our favourites below.
Breskens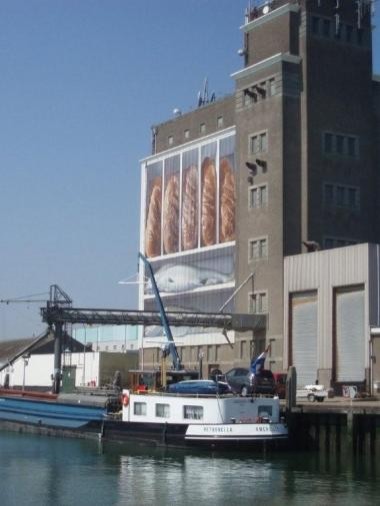 Breskens (pronounced Breshjuhs locally) is a true fishing village. If you're lucky you should be able to watch the ships come ashore after sailing at sea for days. Do ask the fishermen about the variety of fish in their nets. After the fish has been sorted and cleaned you'll be able to buy these superfresh fish in one of the fish shops. A recommendation would be the fish market of Erasmus, situated in the harbour. You'll taste the difference compared to fish from your local supermarket no doubt. For fish as fresh as this is nowhere to be found! The fishing museum in the harbour is also a recommendation.
Sluis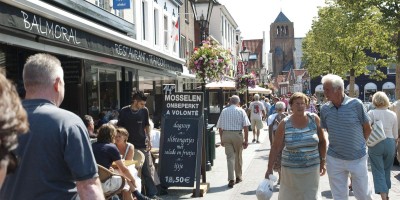 Sluis has been a renowned village for the best day trips. Especially on a Sunday it can be very busy here with mainly Belgium families who travel to Sluis. Rich lunches are being enjoyed here throughout the whole year. The Belgiums come here, not only for the cosy eateries, but also for the cheap (compared to Belgium) chemists. The many tiny boutiques make Sluis a wonderful place to wander around for an afternoon. It's also great to walk on the walls of Sluis.
Knokke
Knokke is a posh seaside resort in Belgium where you'll find luxurious cars and expensive shops. Despite the fact that it's only 3 km from the Dutch border (and 15 km from the campsite) the French language is heard here a lot, for this sounds somewhat more posh. See-and-be-seen is very important to the Brussel seaside visitors, and for us it's great fun to look at.
Bruges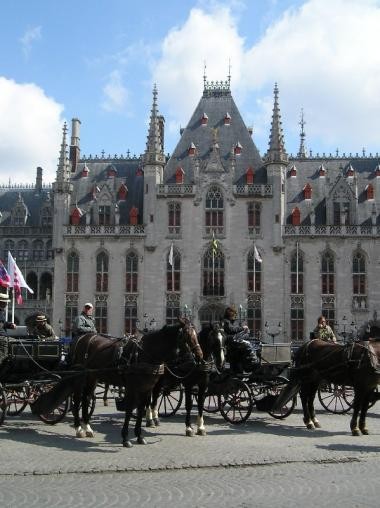 Bruges is a beautiful town full of meandering alleys and romantic bridges where you'll feel like being in The Middle Ages. The whole old town has, by the way, been put on the World Heritage list by UNESCO and we couldn't agree more. You'll find this Belgium town of wonders offering superfluous museums, shops and terraces at half an hour's drive from Nieuwvliet! Actually you shouldn't miss out on a visit to Bruges.
Ghent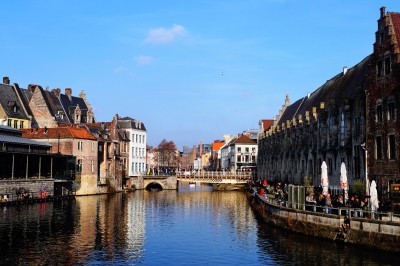 Ghent is a quarter of an hour further away and this is also a beautiful Belgian town. This town is renowned for its atmospheric, historical centre and museums too. Lonely Planet chose Ghent as one of the 10 cities you should have seen. They noted that Ghent is one of the best kept secrets of Europe, a recommendation for sure!
Do you want to book for a period longer than 3 weeks? Contact in that case the camping itself directly by phone or email.