Out and about with the kids
In the vicinity of Camping International and Playfarm Pierewiet is lots to do for kids! To visit the big attraction Parks you'll have to drive quite a bit but closer by you'll find lots of fun things to do you won't find in the other areas of The Netherlands or Germany. These small and often educational attractions make you'll never forget this holiday.
Ostrich farm Monnikenwerve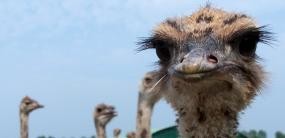 Are you a big animal fan and interested to learn more about several animals just like Marleen? In Sluis you'll find Ostrich farm Monnikenwerve where you can see these big birds close by and admire the eggs weighing more than 1,5 kg. You'll be surprised by the other beautiful and rare products they sell there!
Pierewiet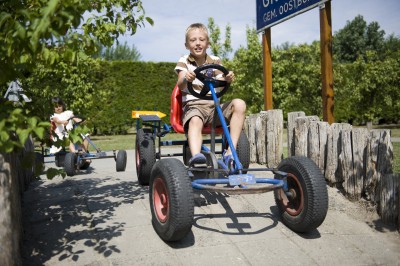 Playfarm Pierewiet is actually the highlight for kids camping on our campsite. Indoor playing, outdoor playing, go-karting, doing craftswork; plenty to do for them. And the best thing about it: since you're camping here, the kids can go and play there freely every day!
Have a look on the website of Pierewiet for more information.
Equestrian centre 'Hippo d'Or'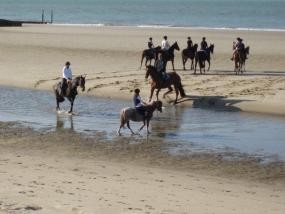 Only two kilometres away you'll find equestrian centre 'Hippo d'Or'. Of course you can book a riding lesson here or book an outdoor trek or beach ride. Would you like to go on a trek outside, you'll have to show how well you can ride by means of a trial lesson though. For the smallest kids they provide special 'stappertjes'; a round at walking pace on a darling pony through the polder.
Sealife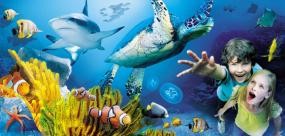 In Blankenberge you'll find our absolute favourite 'Sea-Life'. Here they have the most beautiful aquaria with lots of tropical fish and even sharks! Outside they have a seal refuge where they take care of sick animals and orphans('criers'). Outside you'll see pinguins and otters as well. Sealife is near by and good fun should it rain, for all aquaria are indoors.
On Walcheren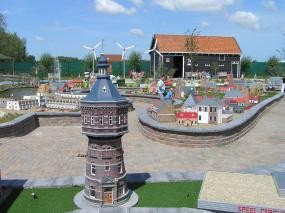 A crossing to Flushing by ferry is quite an adventure. This town sits on the peninsula of Walcheren, people in Zeelandic Flaunders call this 'the other side'. (anecdote: people at Walcheren name the people in Zeelandic Flaunders 'the other side' too). On 'the other side' you'll find several exciting day attractions.
The 'Arsenaal' is a pirates park and sea aquarium in Flushing. You'll imagine you're a real pirate and go on wild adventures. They also provide several aquaria even with sharks and piranhas! Play circus 'Bambini' is an old swimming pool renovated into a mega big indoor playground. Finally, Mini Mundi is a miniature park of miniature Zeeland with several attractions to experience.
Plopsaland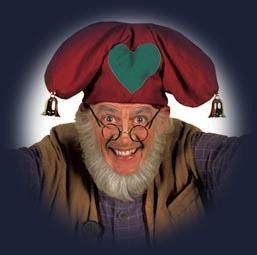 One of the highlights of your holiday could just be a visit to Plopsaland. The land of Gnome Plop is situated in De Panne in Belgium. In this park you might meet besides Gnome Pop, Mega Mindy, Knight Rob, Samson and Gert, Piet Pirate or other Flemish celebrities. From Zeelandic Flanders it is an hours' drive, but the kids will have a very special day!
Going out on the Westerschelde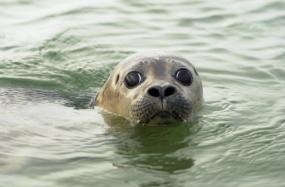 In Breskens you can join Rederij "De Festijn'. This big boat takes you on the Westerschelde where they drag a net over the bottom of the sea. You can see with your own eyes who live in the water. Often they'll see seals sunbathing on the sandbanks! This activity is an absolute favourite one.
Day attractions throughout Zeeland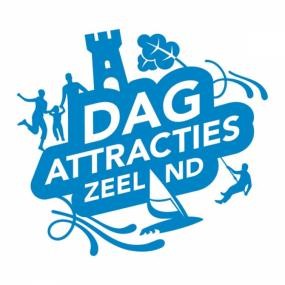 Look further at www.dagattractieszeeland.nl to find the best day attractions!
Do you want to book for a period longer than 3 weeks? Contact in that case the camping itself directly by phone or email.