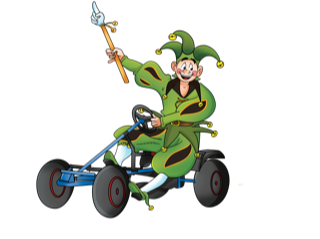 During most of the school holidays we offer entertainment programmes for children.
In 2021 there is animation in the following periods:
Eastern: 3 - 5 April
Ascension: 13 - 16 May
Pentecost: 22 - 24 May
Summer holidays: 11 July until 5 September
The animation for children on Camping International is meant for children with an age of maximum 10 years. We mostly organise simple activities in order that the younger children are also to participate. For children older than 10 years we unfortunately don't organise special activities.
In the mornings we start with the kidsclub. Every day we make different kinds of handicrafts.
In the afternoon we play games or a quest. Sometimes Kierewiet is around. He is completely crazy.
In the evenings around 18.30 there is the mini tour. We always do the same tour over the camping. All children who would like to participate in the evening activities, can join onto the parade. In the evenings stories are being read or games are played. Sometimeswe organise a disco, a soccer tournament or a fashion show.

Do you want to book for a period longer than 3 weeks? Contact in that case the camping itself directly by phone or email.