Plan
Below you will find the plan from the camping. Right above you can find in the marginal note an explanation of the different symbols on the plan.
If you book online, you will also see this plan and you will be able to select your favourite spot. If the spot is not available anymore, you won't be able to select it.
Is something not completely clear or you have a question? Call or email us. We will be happy to help you.
Groundplan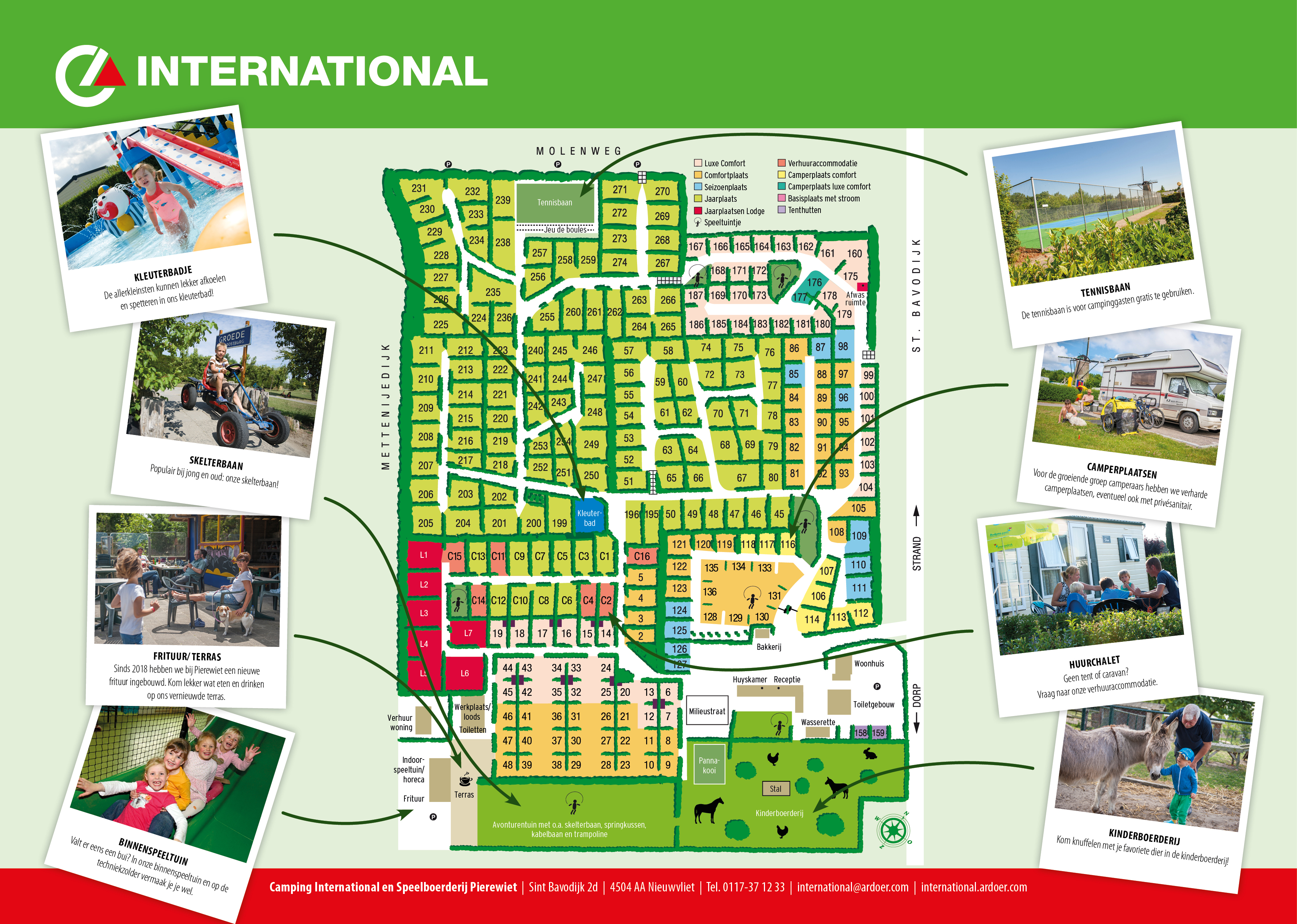 Click on the map above to zoom in.
Do you want to book for a period longer than 3 weeks? Contact in that case the camping itself directly by phone or email.