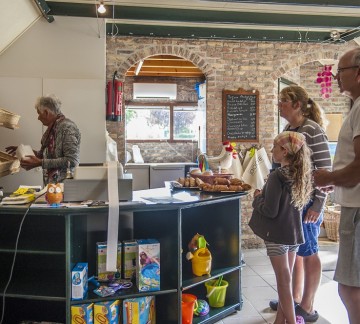 We provide a tiny bakery at Campsite International. The campsite is too small to be able to run a proper supermarket. In the bakery we bake off fresh buns and croissants during the weekends in the spring season and during the holidays.
During the whole season we offer the possibility of ordering a day in advance should the bakery be closed, we'll bake off the buns the next morning for you. Fresh and nice! Besides buns we provide a small assortment of spreads.
Campsite International provides a cafeteria where you can get crispy fresh chips and all sorts of snacks. Also ice creams and soft drinks can be obtained here. Many inhabitants of the village of Nieuwvliet come especially for our cafeteria!
The cafeteria is open on Friday from 12.30 - 19.30 and Saturday and Sunday from 12.00 - 19.30.
During most of the school holidays the cafeteria is opened more frequently.
Eastern: open each day except Tuesdays from 12 pm - 7.30 pm.
May holidays: open each day except Monday from 12 pm - 7.30 pm.
Ascension: open each day from 12 pm - 7.30 pm.
Pentecost: open each day from 12 pm - 7.30 pm.
Summer holidays: open each day from 12 pm - 8.30 pm.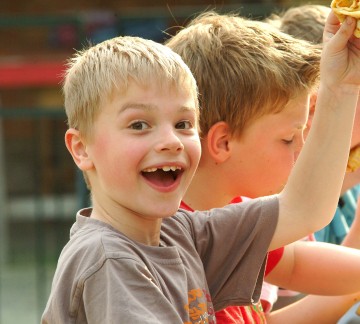 Of course it is possible to have a drink or a bite to eat in our playfarm. While the kids are having fun, you can enjoy a delicious cappuccino with a piece of hot apple cake. Inside you'll find tables and outside a terrace. So enjoy the sun while the kids ride their go-karts.
Do you want to book for a period longer than 3 weeks? Contact in that case the camping itself directly by phone or email.